Dear East Bay Getting to Zero community,
Below you will find a collection of resources and updates from our network, our partner organizations and our general community.
This webpage is updated once a month and features the latest job, funding, internship, scholarship, youth and training opportunities from our broader East Bay Getting to Zero network. Please contact us if you want to add your listing.
Updated May 4th 2022
EBGTZ Updates:
Check out our new East Bay overdose prevention and safety plan toolkit! This toolkit includes a template and resources to help people write safety plans to reduce the risk of overdose when using substances. Thanks to our awesome presenters and everyone who joined us on April 27th and shared resources and insights!
Opportunities for involvement:
City Challenge Oakland: Oakland needs your creative ideas! You know our city because it is YOUR city. By June 1st 2022, submit proposals for how to address challenges our city faces regarding homelessness, violent crime, and abandoned vehicles and illegal dumping. Learn more about the opportunity here.
Please help the CDPH Office of AIDS (OA) deliver innovative services for individuals indicated for PrEP or PEP for the prevention of HIV by completing this survey. Your participation will help to ensure the PrEP and PEP Initiation and Retention (PPIR) initiative aligns with community priorities and is implemented with an understanding of potential challenges and opportunities.
Job Opportunities:
The Othering & Belonging Institute (OBI) at UC Berkeley is a uniquely engaged think and do tank that brings together researchers, organizers, stakeholders, communicators, artists, and policymakers to identify and eliminate the barriers to an inclusive, just, and sustainable society. OBI is currently looking for a Deputy Director of Strategy & Program. Learn more about the opportunity here.
 
Heluna Health is hiring for a Program Specialist/Equity Liaison for the Office of Health Equity, Policy and Planning. Learn more about the position here.
 
Pacific Community Ventures is looking for a Director of Business Advising. Learn more here.
 
Alameda Health System's Adult Immunology Clinic is recruiting a full-time community health outreach worker to provide psychosocial support services to people living with HIV. Apply here.
 
Alameda Health System is seeking a dedicated HIV Nurse who is interested in joining a dynamic, patient-centered HIV primary care clinic. Learn more about the opportunity here.
 
Oakland LGBTQ Center is currently hiring for a Recovery Services Coordinator, Wellness Services Coordinator and a Benefits Enrollment Specialist.
 
AIDS Healthcare Foundation is  hiring for a full time benefited NP/PA as well as a full time benefited HIV Test Counselor at their Oakland Wellness Clinic. If interested, please send your resume directly to Zackery.Pittman@AHF.org.
 
The CDPH STD Control Branch is recruiting to fill two Health Program Specialist I, Regional Capacity Building Coordinator, positions in the Program Development Section. Learn more about the position here.
 
LifeLong Medical Care is looking for a HIV Case Manager at their TRUST Health Center in downtown Oakland. The Case Manager will provide comprehensive individualized case management services to people living with HIV (PLWH) in Alameda County with a focus on homeless and unstably housed populations. Learn more about the position here.
NACCHO, with support from the Centers of Disease Control and Prevention (CDC) Division of STD Prevention (DSTDP), has announced two new funding opportunities for health departments to partner with other healthcare entities to expand STI and HIV services, treatment, and care in their communities.
Leveraging Pharmacies for STI Services and Care: This funding is to explore the provision of expanded STI patient care via pharmacy settings. Applications are due on May 27, 2022. Learn more here.
Leveraging Retail Health Clinics for STI/HIV Services and Care for Underserved Minorities: This funding is to support integration of sexual health services for underserved and under-diagnosed racial/ethnic and sexual minorities, including young people, across RHCs, health department, primary care, and other healthcare settings. Applications are due on May 31, 2022. Learn more here.
Resources for Organizations:
Do you help clients sign up for or manage their insurance or health coverage?
Would you like to know more about the following programs: ADAP, PrEP-AP, OA-HIPP, EB-HIPP, MDPP, Medi-Cal Expansion, Aged and Disabled Medi-Cal, Patient Assistance Program, Covered CA? Check out these modules. Also check out this resource with the 2022 income thresholds for these programs.
Events:
Getting to Zero SF is hosting their Spring Consortium meeting on Thursday, May 19, starting at 5pm. Learn more about the meeting and register here.
RYSE is pleased to invite you to the launch of their 2022 Trauma and Healing Learning Series. This year's series will engage in reflection and reckonings of the racial harms and intersecting axes of supremacy that comprise what we know as health and medical care. It begins with a 2-part session on Understanding and Disrupting the Medical Industrial Complex. Session 1 is on April 19th at 1pm at PST and Session 2 is on Tuesday, May 3rd at 1pm PST. Register for both sessions here.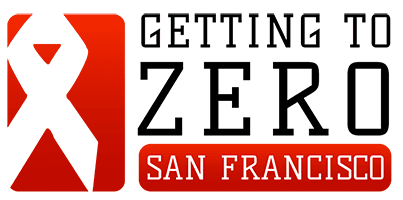 The 17th Annual HIV Nursing Network Conference is taking place via Zoom from 9:30 am – 4:15 pm on Friday, May 6, 2022. Please register here.





Please join the American Academy of HIV Medicine for PrEP Today and PrEP in the Future: Overcoming Barriers in Hard to Reach Populations. The event will take place on June 14th at 6:30pm. Dinner will be provided. Learn more and register here.




Connections Clinic at EBAC will be offering free HIV testing days every 2nd and 4th Wednesday of the month. There will be goodies like food and merch, as well as gift cards for those who come in and are tested. Learn more at www.connectionsclinic.org